This page was originally published on December 2010 but updated on September 2013
The lumberjack style is becoming a fashion trend for the Fall/Winter season. Plaids and tartan will be dressing city men impregnating a homey and country air in their clothing.

These are a few samples of how you can wear this trend if it fits your style. Click the images to enlarge and view the details.
Surely that instead of carrying an ax or saw chain you will be using a laptop, a tablet or a cell phone; but this style will anyway create on you the look of a hard working and vigorous man thanks to its plaids that reminds us of those tough country men that we all admire.
Enjoy this trend displaying it through your shirts and jackets while wearing your classic jeans or even casual pants; boots or lace up shoes.

Keep in mind that both pants and shoes must be in plain colors with no lines to create a balance in your outfit and leaving all the spotlights aiming to your upper garment.
LUMBERJACK STYLE CLOTHING FOR MEN
Click the images to enlarge, read other buyers' ratings and comments and when you are ready to buy, make your choice and we'll lead you to Amazon to close your purchase.
MORE LUMBERJACK STYEL SHIRTS
Check these designs which are sorted in price range from low to high...
Men's Monument Short Sleeve Woven
From
Ecko Unltd - $25.00
Woolrich Men's Oxbow Flannel Shirt
USD $29.97
Sold Out!
Plaid Single Breasted Cotton Men Casual Shirts. USD 39.69
Sold Out!
Robert Graham brown and royal check cotton 'Cane' button front shirt
USD 48.00
Sold Out!
Men's Running Bull Long Sleeve
From
Quiksilver - $29.98
Men's Long Sleeve Poplin Multi Plaid Shirt
From
Nautica - $55.00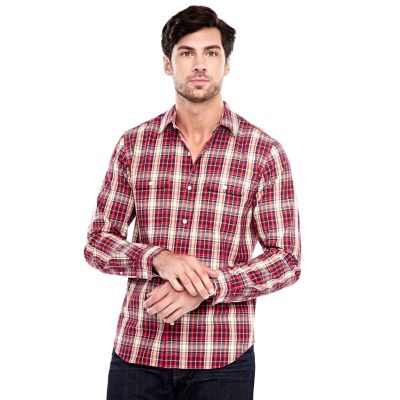 FOSSIL Rocco Two Pocket Shirt
USD 68.00
Sold Out!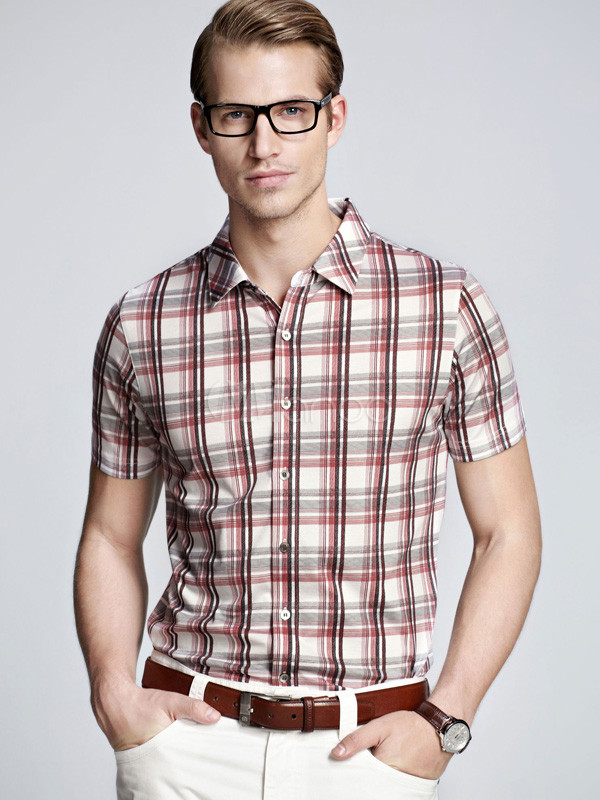 Red Silk Plaid Fashion Casual Shirt For Men
USD 169.99
Sold out
Are you here looking for MEN with STYLE?
Then, we invite you to read and view this next page where you will find a few topics that you probably didn't realize play an important role in true style.
Click
HERE
Thanks for visiting the Lumberjack Style page today.

Please leave your comments below.

Thanks!
Back to Top